[ad_1]

You guys! I am soooo excited to finally share with y'all that I've accomplished one of my goals… that I never even really shared with anyone! *side eye* LOL! As an influencer, I want to become more adept at speaking "on-the-fly" and my very first interview on the Natural 2 Natural Podcast is a big step in the right direction! *cartwheels* I can't think of anyone better to have done my first podcast interview with, talking about my natural hair journey and more!
Simeko Hartley is a super passionate hair care pro who has over 20 years experience in the game! As you'll hear a bit more about in the interview, she was a guest at one of the first natural hair events that I co-hosted about years ago and captivated the audience at my very first solo event in December 2013 with her hair demo and Q & A session.
If you've been here a while, you may recall that I interviewed Simeko for the blog in a three-part series and I also featured her wealth of hair care knowledge in my blog series, Ask the Pro. So as you can see, we have history! Naturally, when she asked me to be a part of her new podcast, Natural 2 Natural, I was all in!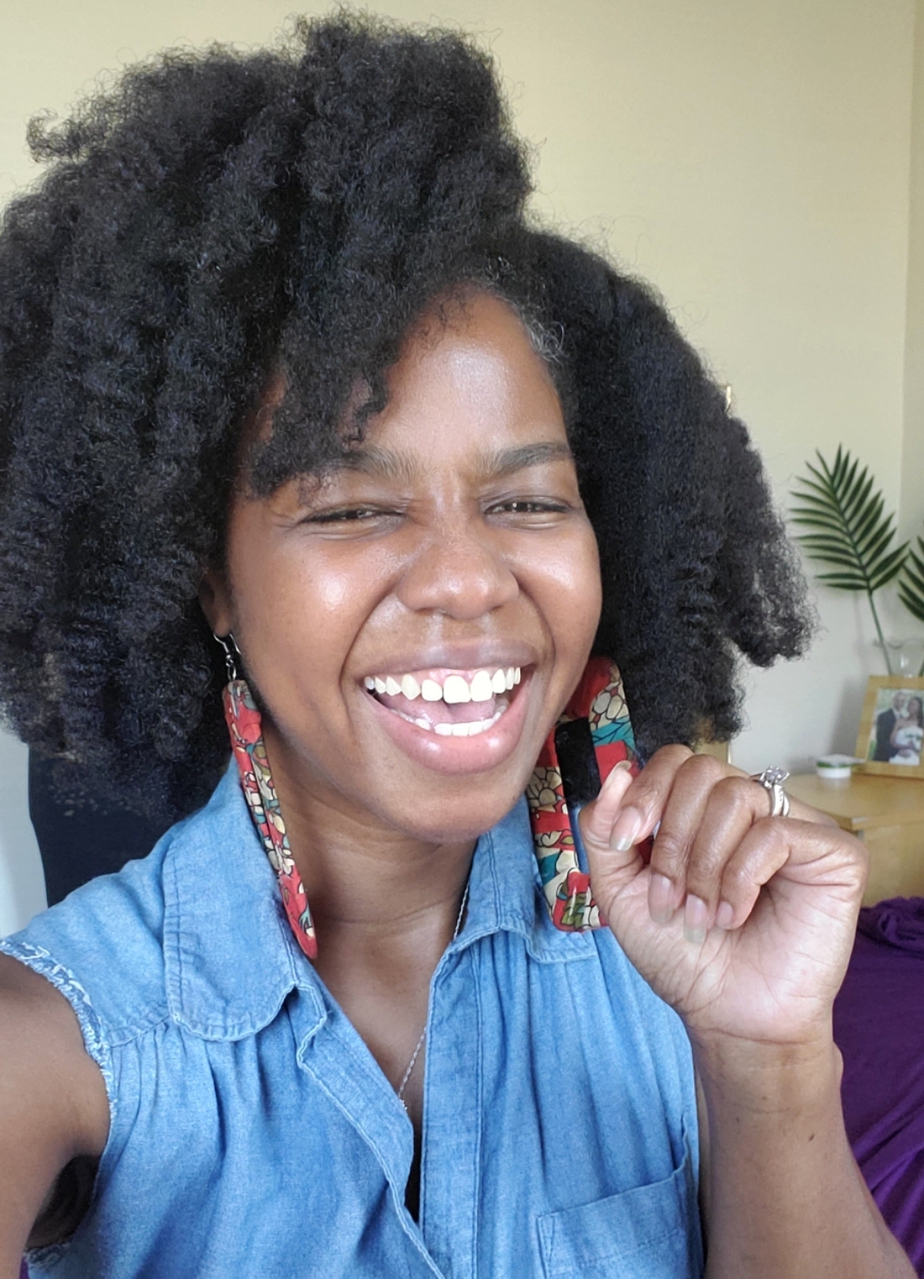 I know I'm not alone here – listening to your own voice is super weird! HA! As NERVOUS as I was, I got through it. I'd say about halfway in, the nerves dissipated and I felt more comfortable. By the end, I felt like I could've gone another 30 minutes!
During our chat, we talked about my hair journey – of course – a bit about how I started out as a content creator and we dug into lots of helpful advice for any woman just starting their natural hair journey. Even if you consider yourself a vet in this natural hair thing, I really think you'll enjoy this interview… "umms" and slight tongue smacking aside! (Hey, it's my first one… I'll get better! LOL!)
Tap HERE to listen to the interview and hear more episodes from Natural 2 Natural podcast! It's about 30 minutes long so grab your tea, get comfy and check out this girl talk!
Be sure to follow Simeko on Instagram for helpful hair care posts and her "Meko's Minute" videos. If you need more concentrated help, Simeko is now offering a 28 Day Healthy Hair Challenge! You can read up on the details and learn more about Simeko's expertise here.
Lemme know what you think and hit me up if you have any questions!
I recently hooked up with another up and coming podcast for an interview and can't wait for you all to hear it! These chats will definitely helped me work out my "on-air" speaking muscles so as nerve-wracking as it is, I'm gonna keep doing 'em. It's the only way I'll get better, right?!


[ad_2]

Source link