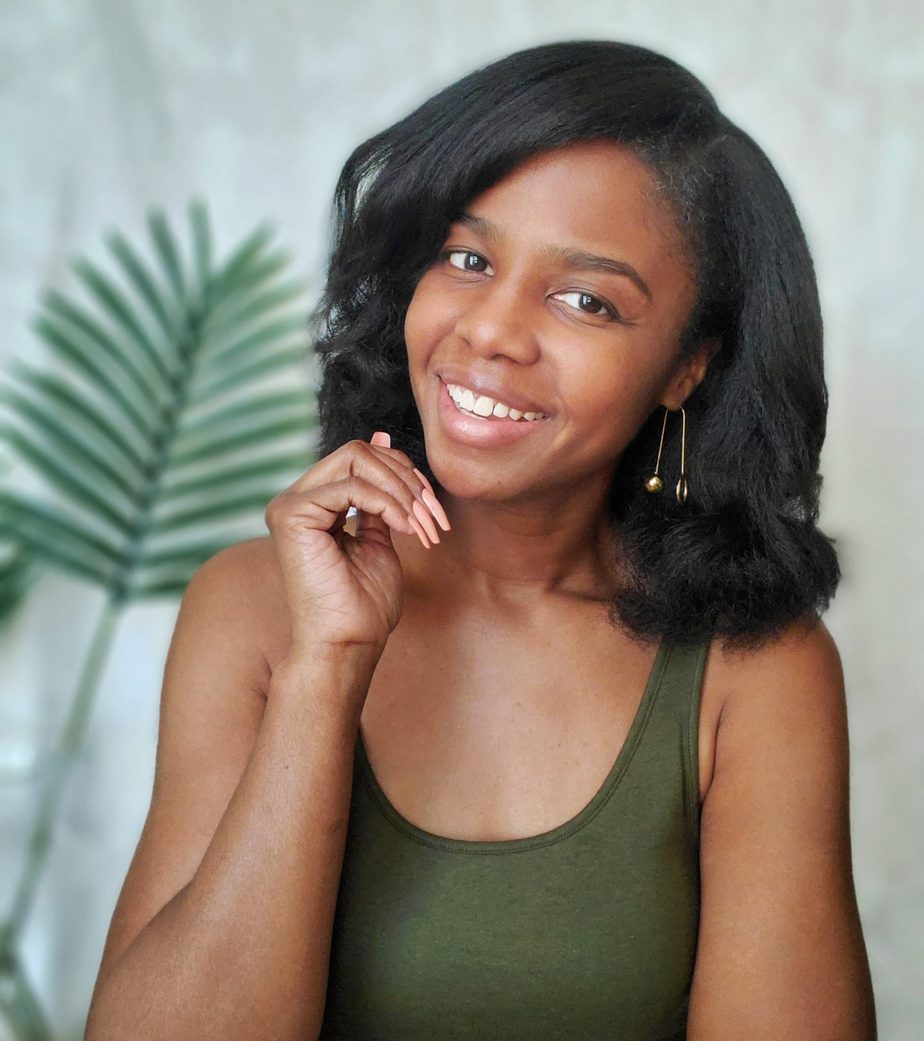 I've been wearing my naturally kinky hair for a whole 10 years and for the first time, straightened my kinky "4C" hair!​​​​​​​​​​​​​​
No time to read? Scroll down to the video below!
*Note: I don't do the whole "hair typing" thing, but for purposes of this post, I'll use "4C" in quote form… wink wink
When I would tell people that I never straightened my natural "4C" hair since going back to my natural texture, they're almost always in shock!​​​​​​​​​​​​​​
Of course, you all have seen me blow my hair out. But I really, truly, honestly just didn't have the desire to see my hair bone straight ever again! However, recently, I've just kinda been toying with the idea, just to switch things up a bit. I was like, "what haven't I done with my hair yet?" BOOM! Straightening!
These days, the silk press is a big thing but since I'd be doing this myself – although I'd know what I was doing – I didn't wasn't exactly tryna "silk" it out. I wanted it straight while not OD'ing on the heat. Mission accomplished.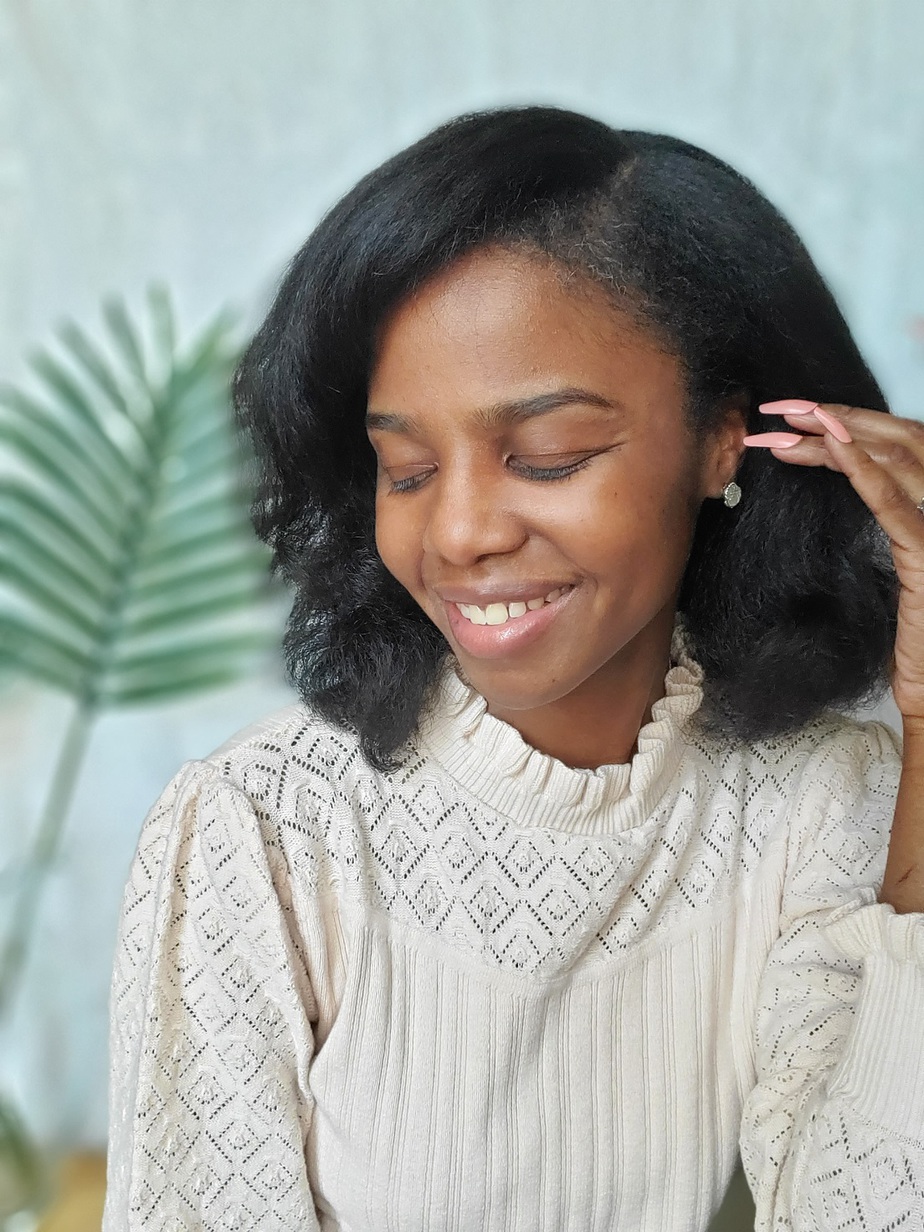 Straightening Prep for Less Chance of Damage…
Many of us natural girls might be hesitant to use heat, fearing heat damage or the permanent straightening of the hair due to too much heat. But the key to straightening with less chance of permanent damage is what you do to the hair before heat is applied.
That said, I was confident in safely straightening my hair mainly because of the prep and TLC I gave my hair prior to putting any heat on it. I've been using Living Proof hair care for a few months now and their Restore Collection includes products that do just that.
Using the Restore Repair Mask after shampooing started the process of ensuring my strands had enough moisture to withstand the heat. I followed up with the Restore Repair Leave-In and Smooth Blowout Concentrate to get ready for blowing my hair out. The Smooth Blowout Concentrate is so dope… protects hair up to 450° and cuts drying time in half!​​​​​​​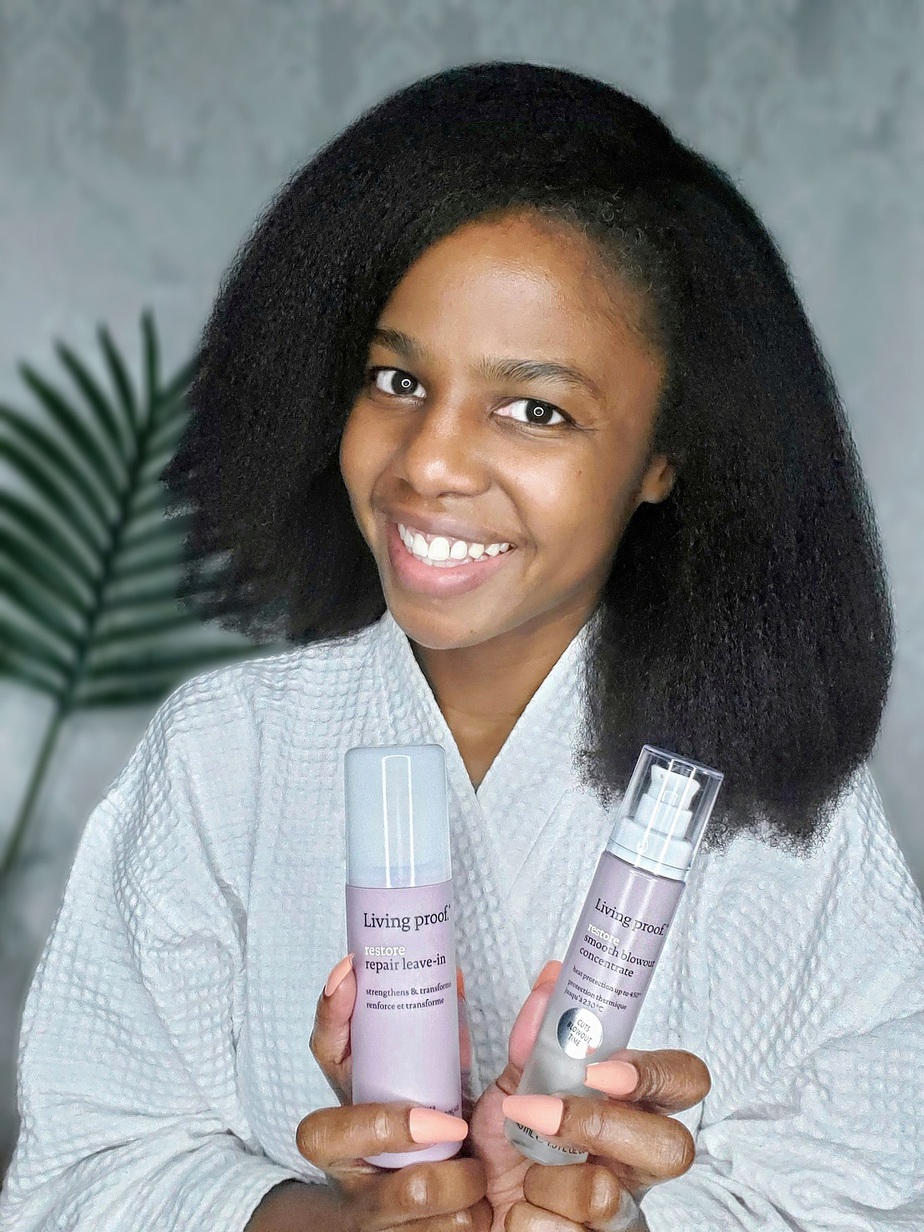 Then came the fun part… flat ironing! I hadn't used my flat iron in YEARS so between getting comfortable with it on my hands again and the actual process, I believe it took about an hour. Here's a quick video showing the process!
All in all, I was super happy with my results! I'm sure you have a few questions so…
How I Long Did It Last?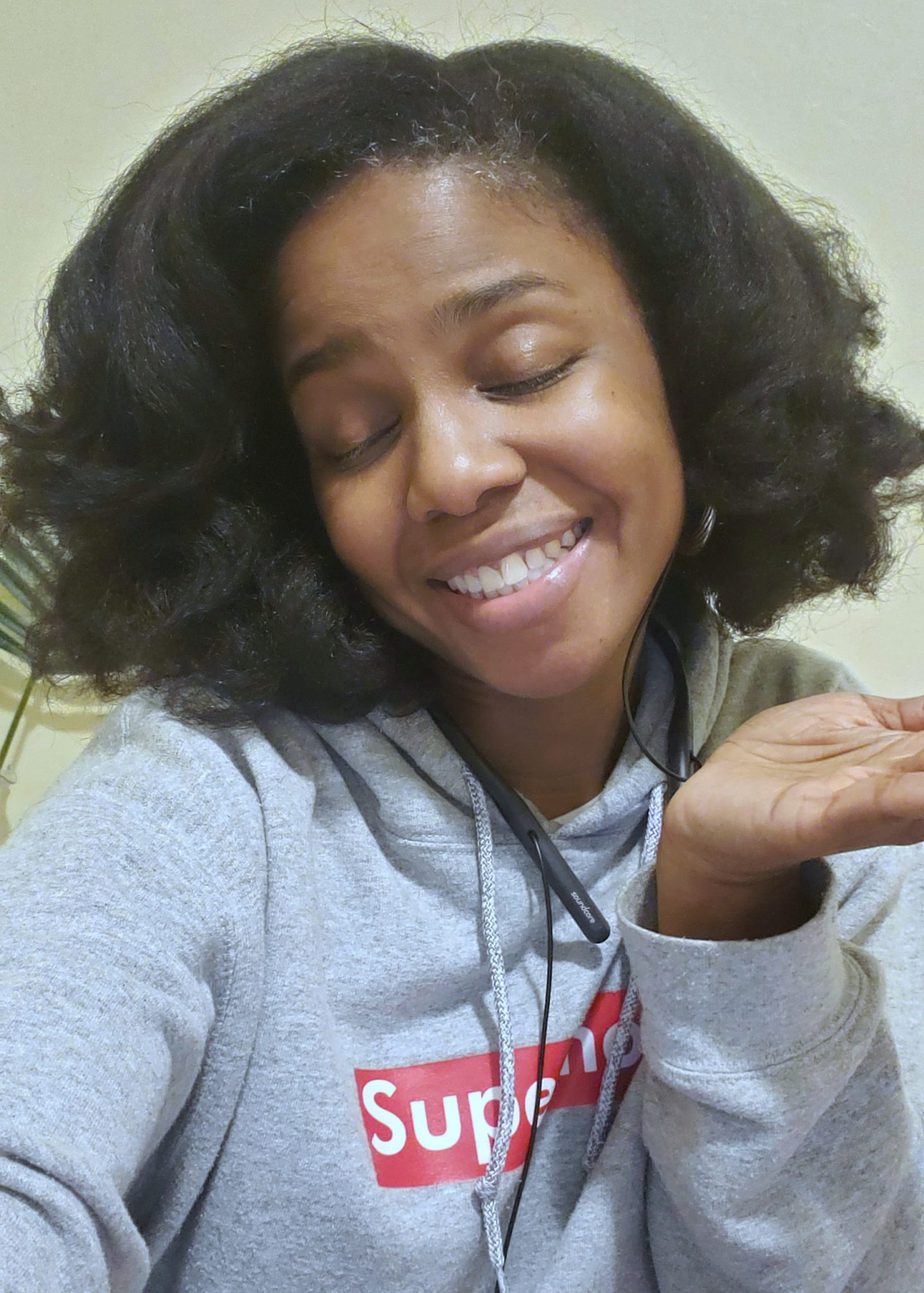 I straightened my hair on December 14th and it was about a good 3 weeks before I shampooed again. My hair stayed pretty straight the whole time. I transitioned from the initial look to voluminous do you see above – photo taken December 23rd – (okay Farrah Fawcett! ) and then to this cute half up-half down style I'm rockin in this video (recorded January 2nd).
How Did You Maintain It?
Every night I wrapped my hair into a doobie of yesteryear and tied it down with a satin scarf. I only had to touch up a few spots with the flat iron a couple times.
Experience Any Damage?
Nope! My hair bounced right back, literally. In the third frame of this IG post carousel, you'll see me cleansing and conditioning my hair after my time with it straight. None of my kinks were compromised which means the Living Proof heat styling prep products – the Leave-In and Blowout Concentrate – did what they said they'd do!
Would You Do It Again?
After having straightened my kinky "4C" hair this one time… yes, I would definitely do it again! How often is another story. I do blow out my hair at least once a month so it would be just one more step to pull out the flat iron. But I wouldn't want to apply too much heat over the course of a year. If anything, I'd likely do it once… maybe twice a year just to jazz things up a bit!
If you have any other burning questions about straightening naturally textured hair, feel free to drop 'em in the comments!
Have YOU ever straightened your natural hair or had it straightened professionally? What's you're process for prepping your hair and maintenance? Comment below!